This post will hopefully test a lot of the formatting of a WordPress post into a Steemit post. It uses a featured image and some pulling right and other stuff like an "@" call to see if that works and other stuff.
Let's check it out.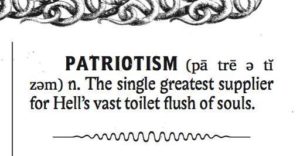 I have just finished migrating all my domain names and websites over to a new host. Having done that, I am now trying out the Steempress plugin for WordPress.
I am really curious to see this thing in action. I wonder how it will look on the two platforms.
The first thing I see that is missing on the website side is a way to put the Steemit tags on the post here on my website. As with any WordPress post, there is a tags panel that is to be used by WordPress itself and I don't think that is going to work with this plugin. There is a section on the settings page for the plugin to put default tags, but I don't think there is anything for post specific tags yet. But for curiosity sake, I will assume it does and see what happens.
There is a lot planned for this plugin and I have high hopes that it can be helpful to everyone from the bloggers to the platform and all those in between. Check out the recent Steemit post SteemPress vision, 2018 roadmap, going full-time and launching witness @steempress. It looks like a great project.
I was reading some of @cryptoctopus posts about this plugin and found his new website, dappcentral.io. That is definitely something I want to keep an eye on.